Ready for more fun in the sun? Before your home gets taken over by kids, neighbors, and family members enjoying vacation time, get your home clean with Zerorez®. Zerorez® stands out from other carpet cleaning companies for a number of reasons, and this summer, our goal is to help you get the party started with a clean home you can be proud to host in! Why is Zerorez® the best choice for your whole-home summer cleaning? Here's what you need to know:
① Zero Residue®
Zerorez uses a patented cleaning process that doesn't leave any residue behind. Traditional carpet cleaning methods leave behind soap, chemicals, and even excess water, which can actually attract dirt and bacteria and make your carpets look dull and dingy. Our unique cleaning system uses a combination of a high-pressure system and our Zr Water® to loosen dirt and grime from your carpets, then uses powerful suction to remove it all, leaving you without residue and a fast drying time.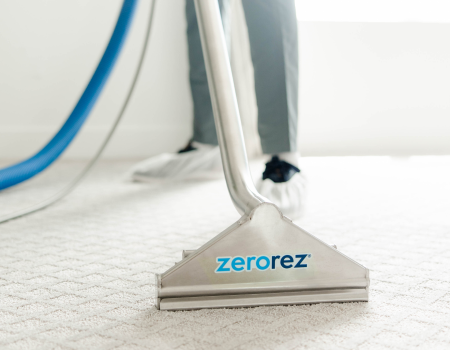 ② Extends the Life of Your Carpet
You know that residue we just talked about? Residue buildup can cause wear and tear on your carpets that ultimately lead to matting and damaged carpet fibers. Every step you take on a dirty carpet causes microabrasions from the dirt, grime, and even soap scum left behind by other carpet cleaning companies. With Zerorez, you can extend the life of your carpet and upholstery with our truly deep cleaning techniques. After years of research, we were able to develop a cleaning solution that employs the use of alkalized water, giving it the same cleaning pH as soaps and detergents without the dirt-attracting residue that those leave behind.
③ Safe and Eco-Friendly
Zerorez uses a green cleaning solution that is safe for your family, pets, and the environment. We are dedicated to creating a safe living environment for you, without harming our planet. With non-toxic cleaning solutions, we are confident that we deliver the safest and most effective cleaning service on the market. Without the use of harsh chemicals, we are able to remove harmful pollutants from your home without having to use any extreme or dangerous measures.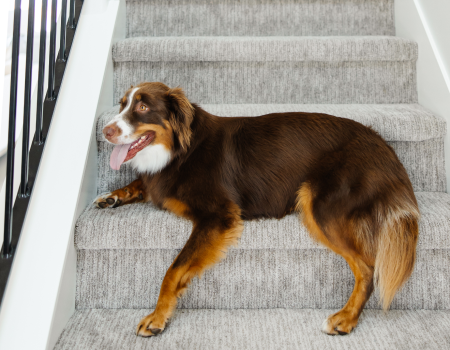 ④ Faster Dry Times
Because Zerorez has created a revolutionary cleaning system, we are able to offer our customers faster drying times so that you can get back to enjoying the comfort of your home sooner. Instead of saturating your carpets and upholstery with chemicals, then flooding it with more water to flush out the dirt and soaps, we use a straightforward process that uses minimal moisture, resulting in a more efficient and effective clean
⑤ Satisfaction Guarantee
Zerorez stands behind our work and offers our Gotta-Love-it-Guarantee®. If you're not completely satisfied with our cleaning services, we will come back and re-clean the areas free of charge! Our customers are at the heart of our business, and their satisfaction is our top priority. Leaving reviews and filling out our customer satisfaction survey helps to give us insight into how we can continue to improve our service and give you a clean that you love.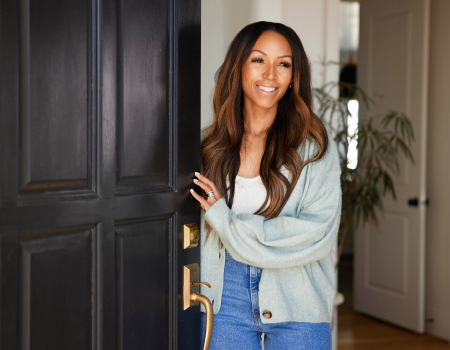 ⑥ More Effective and Efficient than DIY Methods
Renting your own carpet cleaning machine and vacuuming are not enough to actually clean and protect your carpets, area rugs, and upholstery. Those rental machines are often not cleaned thoroughly after every use, meaning that they house someone else's dirt and grime. Additionally, they soak your carpets with harsh chemicals. This means that your floors and upholstery will be left sticky or crunchy from the residue, leading to a rapid buildup of grime, and negating your cleaning efforts altogether.
⑦ Innovative Technology Set Us Apart
Zerorez uses the latest and most advanced technology in the industry to clean your carpets and upholstery. Our cleaning system is designed to get deep down into the fibers of your carpet, removing dirt and grime that other cleaners can't reach, all while providing you with a clean that outlasts the rest. Zerorez stands apart from other carpet cleaning companies by prioritizing the environment and the well-being of your pets. Unlike other companies that prioritize frequent return visits, Zerorez is committed to extend the time between cleanings by achieving a long-lasting, deep clean.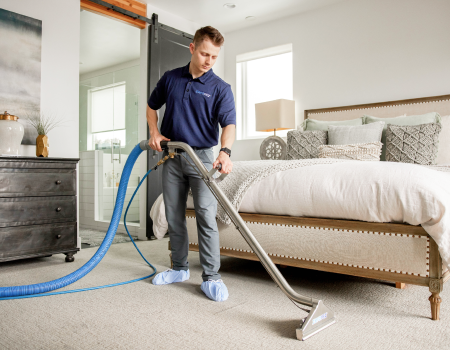 For a whole-home clean that will get your summer started off on the right foot, call your local Zerorez! As the leaders of the industry, we are confident that we can help you achieve your cleaning goals before the summer festivities begin!