Thanks for printing! Don't forget to come back to Zerorez Cincinnati for fresh content!

Carpet Cleaning Hamilton, OH
Carpet Cleaning in Hamilton
Zerorez® carpet cleaning is here to provide revolutionary cleaning services to the city of Hamilton and the Cincinnati area. A carpet cleaning done by us is much different than any traditional carpet cleaner. This is due to our unique and patented carpet cleaning process. Our patented green carpet cleaning process will ensure that your carpets are flawless and free of harsh chemicals. This is possible because instead of using soaps, detergents, or harsh chemicals to clean your carpets like most traditional carpet cleaners, we use Zr Water™️. Zr Water™️ is ordinary water that has been electrolyzed and oxidated, giving it the ability to break down oils and dirt like soap and harsh chemicals, but without the negative side effects. Unlike most carpet cleaners, No Residue® will be left behind with Zerorez® Carpet Cleaning. This is why we can guarantee that Zerorez® will provide you and your family with the best carpet cleaning Hamilton OH has to offer.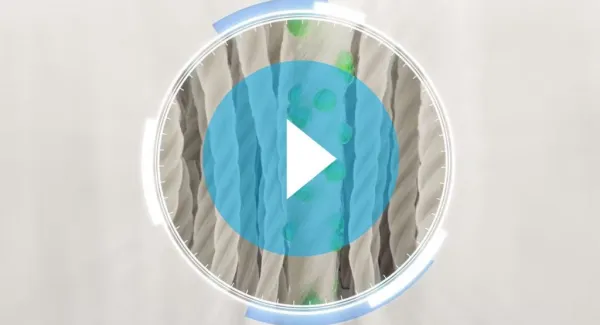 Area Rug Cleaning
Preserve and protect your area and oriental rugs - the accents of your home - with the Zerorez® area rug cleaning service. Because of the delicate nature of area rugs, many variables must be considered in the rug cleaning process. Zerorez® takes special care when cleaning area rugs. We only use products that are gentle on your rugs, safe for their fibers, and environmentally friendly. Our rug cleaning process has a certified Platinum rating by the Carpet & Rug Institute and will provide you with a cleaning that will restore the brilliant colors or oriental rugs and protect them from future damage. No matter the size, shape, color, pattern, or texture of your rug, our professional technicians will get the job done. Clean your area rug safely today with Zerorez®.
Zerorez® Hamilton Pet Stains and Odor Treatment
One huge concern for pet owners in Hamilton is how to remove stains made by pets and eliminate pet odors for good. Here at Zerorez®, we provide an environmentally safe pet contamination cleaning and odor removal. When we come to clean up your pet's messes, we will do more than just make your floors look nicer. Though improving your floor's appearance will be one of our main focuses, we will also address any discoloration that has taken place, foul odor that is being released, along with the unsanitary and unhealthy bacteria and microorganisms that grow after an accident. Depending on how bad the accident was, our professional technicians will be able to assess which Zerorez® cleaning and odor removal service will be best for your specific situation: our Topical Treatment or Sub Floor Extraction.
Tile and Grout Cleaning in Hamilton OH
Let us restore the color of your grout! At Zerorez® Hamilton OH, we provide tile and grout cleaning with our patented cleaning system that uses Zr Water™️. Our tile cleaning process uses high pressure, high temperatures, and high vacuum suction to remove soil and restore the color of your grout and tile. We can then apply a penetrating grout sealer to protect your grout from getting stained and make cleaning easier to help you maintain the grout more effectively. Zerorez® is known for making your floors Insanely Clean™.
What Hamilton is saying about Zerorez
5138450151
Zerorez Cincinnati
11711 Princeton Pike Suite 341-140 Cincinnati, OH 45246
Varied
Mike Nelsen
My carpets look and smell and feel amazing. Can't believe the difference. Amazing service. Highly recommend using ZeroRez as your carpet cleaner.

Anonymous
5138450151
Zerorez Cincinnati
11711 Princeton Pike Suite 341-140 Cincinnati, OH 45246
Varied
Elizabeth Stephens
Bill did a wonderful job on our carpets. He was helpful and careful. My husband and I are so pleased.

Anonymous
5138450151
Zerorez Cincinnati
11711 Princeton Pike Suite 341-140 Cincinnati, OH 45246
Varied
KRISTIE COMBS
Great service!! The guy was super nice! I would definitely recommend them. My carpets are clean and smells great 😊

Anonymous
Hamilton, OH
Hamilton Ohio, formally known as Fort Hamilton, was named after Alexander Hamilton, who was one of the Founding Fathers of the United States. The city of Hamilton quickly flourished significantly in manufacturing and industrialization. It became well known for manufacturing a plethora of things that varied all the way from steam engines to paper.
Today Hamilton OH honors its history through its historical districts of Rossville, German Village, and Dayton Lane. When you walk down these streets today, you will come across historical homes and neighborhoods that resemble what the city looked like during Hamilton's industrial boom. Stop by today to visit the arts, culture, and educational attractions. [Photo by: Isaac and Alex Singleton / CC BY-SA (https://creativecommons.org/licenses/by-sa/4.0)]