The birds are chirping, the flowers are blooming, and the sun is shining once again. Spring is here, and with it comes a surge of productivity. While some people dread spring cleaning, it offers us the chance to get organized, refreshed, and relaxed without the chaos of a cluttered home. The Experts in Clean™ are here to help you get on track for spring cleaning with our ten cleaning hacks!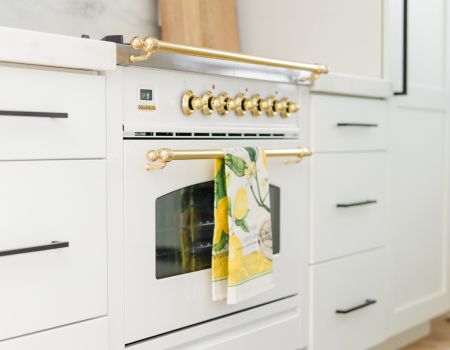 ① Clean With What You Have!
You may feel like in order to get started on cleaning, you have to go out and get all new cleaning supplies. But taking advantage of what you already have in your home works just as well! Repurpose that old toothbrush to scrub those hard-to-reach places, or even scrub your shoes. You can also use old, used sponges to wipe down floors, clean the shower or tub, or microwave it to steam clean your microwave.
② Lemon and Limes for Natural Scents
Citrus scents are popular when it comes to cleaning, but natural is always better. Adding quartered up limes or lemons to your garbage disposal can not only help you get rid of any unwanted odors in your sink, but it can make your home smell better every time you run it, working as a natural air freshener!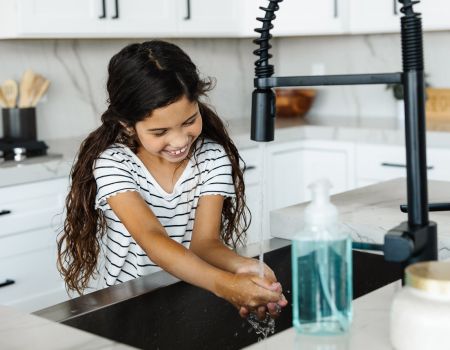 ③ Baking Soda as a Scrubbing Agent
Another safe and simple way to get your home clean is by using baking soda on its own. Instead of spending all your time scrubbing your oven or stove, spread some baking soda on the surface, spritz it with a bit of water, and let that sit for an hour. When you go back to wipe it away, you'll reveal clean surfaces with much less of a scrubbing hassle.
④ Rubber Gloves for Pet Hair
Does stubborn pet hair linger even after vacuuming your home from top to bottom? Try out throwing on a pair of rubber gloves and rubbing down your floors or upholstery to lift what's left behind.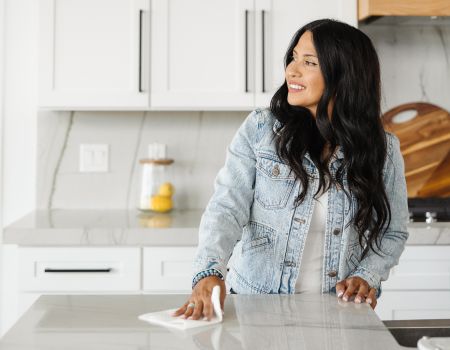 ⑤ Old Socks and Pillowcases for Dusting
Using an old pillowcase to clean your ceiling fans is the perfect hack to avoid spreading dust all around your home. Simply slide the fan blade into the pillowcase and wipe to contain the dust. Additionally, you can use old socks to dust your blinds. Blinds can be tricky and tedious to clean, but using a sock will attract the dust and make it easier to maneuver the slits in the blinds.
⑥ Call On the Experts!
The ultimate cleaning hack is finding someone who can tackle your cleaning for you! At Zerorez®, we offer a number of cleaning services that allow you to sit back, relax, and let someone else do the heavy lifting when it comes to spring cleaning. To achieve a truly clean home, start with having your air ducts, carpets, or hard surfaces deep cleaned by the pros at Zerorez.
Don't let spring cleaning stress you out. With simple, at-home cleaning solutions that minimize the mess and the hassle of cleaning your home, you are one step closer to finishing your spring to do list. Check off the biggest boxes by calling Zerorez for your professional deep cleaning today!